Uncategorized
BREAKING: Lisa & Lena to Launch Their Own Fashion Line!
You'll be able to shop the Musical.ly stars' looks at H&M
If you're a superfan of sister duo Lisa and Lena, you're definitely not alone: the German twins have over 13 million Instagram followers who are obsessed with their creativity, sense of humor, and fun posts. The 16-year-old social media stars aren't just known for their dance moves and lip syncing video clips; they're also total fashionistas who spotlight effortlessly cool outfits in their Instagram posts and beyond. (They do love matching each other, but always manage to coordinate while showing off their own personal styles.)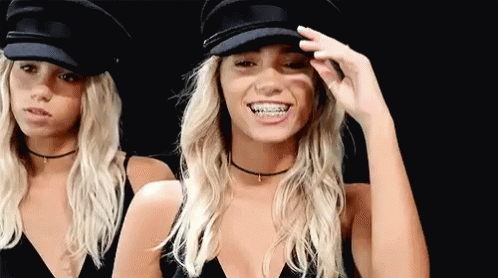 That's why we're so psyched to share that Lisa and Lena have teamed up with H&M to create an affordable clothing line for their younger fans all over the world! "We're super excited to reveal our H&M Kids capsule collection available end of July!" the girls announced on Instagram. "This is our first merchandise you can get worldwide and even in-store! So if you're in Germany, Poland, East or West Coast USA just head to your nearest H&M Kids department … and no matter where else you are in the world, check it out online. Available end of July for a limited time only."
We can't wait to see the stars' designs in stores everywhere!
In the meantime, you can check out a gallery of Lisa and Lena's upcoming clothing designs in their Instagram post below: