Uncategorized
Camila's Private Struggle: "There were times where I didn't feel pretty"
The singer opens up about loving yourself, with or without makeup!
Through Camila Cabello's partnership with L'Oreal, we've gotten the chance to peek into her hair and makeup routines AND hear her thoughts on embracing true beauty. Now, the singer is sharing that she doesn't always feel as confident and glamorous as we think she is – and admits to holding herself to unrealistic standards at times.
"There were times where I didn't feel pretty," she explains. "Being in the public eye just makes it a little bit harder because you have to put on this confident, smiling face. I think every girl experiences that feeling of, 'I don't feel pretty enough. I don't like this about my face. I wish I could change this about myself.' I think being bombarded with perfect images of people on social media gives you this kind of unrealistic, impossible bar to live up to."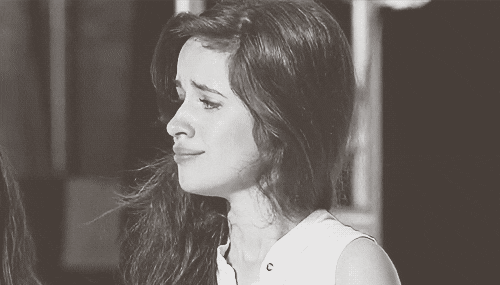 Now, Camila has embraced her old insecurities that she now knows give her character, and she has fun with her makeup to express her creativity. "Feeling beautiful and feeling confident and feeling cute as a girl is important," she shared. "That has nothing to do with whether you wear a lot of makeup, whether you wear a little, red lipstick, no lipstick, smokey eye, just mascara, no makeup at all, it's all about whatever makes you feel good. I think it's fun to play. It's fun to play with makeup and to test new products. I think the exciting thing is being able to be creative and give people the same products and having them do something completely different on their face. It's a way of expression."
Now, the singer is hitting a major milestone, because she's developing her very own makeup line with the popular drugstore beauty brand. Camila is releasing a collection of affordable eyeliners, eyeshadows, bronzers, and more cosmetics products – each costing only $15 and under. Of course, she named her line "Havana," after the city and her incredible hit song.
Camila hopes her product line represents all of that energy for her fans. Plus, it became very important to Camila to be able to represent her Cuban heritage in this L'Oreal makeup line, because she credits the country's culture in shaping her into who she is today.
"I feel like so much of me comes from my culture," Camila shared. "I live in Miami now, and Miami has so much Cuban influence. It's everything from the way the people are, the culture, the food, the tradition, how lively and how warm people are, the music playing in the streets, the heat, people walking around in flip flops and sweaty and just feeling so lively and real. That's the beauty of it."