Uncategorized
R5 Finally Released The Title Of Their Album And New Shows!
STAY CALM, EVERYONE!
THE DAY HAS FINALLY COME!!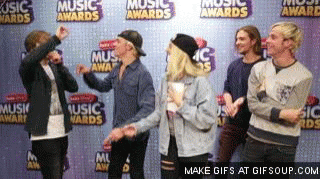 This morning, the band posted that they were going to be performing in NY and LA for a pre-release show for their new album! Not only that, they announced the title of their new album is "New Addictions." According to their tweets, R5 will be performing songs from the new album at these shows!
The NY show is on April 27th and the LA show is on May 11th, so make sure to have an account with R5Rocks.com in order to have access to the pre-sale! The General onsale is Saturday at 10 am PST!