Uncategorized
Why "Gilmore Girls" Star Milo Ventimiglia Being Team Rory Is SO Important!
Because a relationship does not define you.
If you've watched, or even heard of, Gilmore Girls, then you've definitely heard of the Team Jess/Dean/Logan debate. We for sure have our own opinion on which guy was the best fit for Rory, but when the man behind Jess Mariano himself appeared on The Tonight Show with Jimmy Fallon, he brought up a good point, "Were those guys Team Rory?"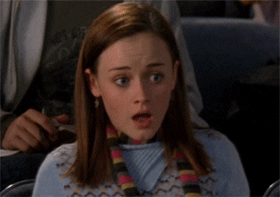 If you guys have seen the revival, you can clearly see that this isn't the case with all of them. Although some fans love Logan, Gilmore Girls: A Year In The Life showed that Logan was only stringing Rory along. He was willing to spend vast amounts of time with her and do all the things a relationship consisted of, but he had no intention on leaving his fiancée. 
Although Dean was no doubt committed and devoted to Rory when they were an item, he was very jealous and insecure of other guys and their involvement with Rory. When it came to the type of man Jess was when he was with Rory, we can't deny there was issues there too. Although he and Rory were intellectually on the same level, he often left her in the dark. He would go days without contacting her, he didn't get along with her mother, and he eventually left Stars Hollow without even a simple phone call. 
When doing press for the revival, Matt Czuchry, who plays Logan, also brought up a good point. "Each of those boyfriends came along at just the right time for her to bring something out that she needed to experience in her life at the right time. So, each boyfriend was the right one at the right time."
So, instead of focusing on who was the best guy for Rory, it's important to think about rooting for Rory and her own individual life path. It is an important message, that the focus shouldn't be on what a guy can do for you, but what you can do for yourself.