Uncategorized
Ashley Tisdale And Lucas Grabeel Reunite To Perform A HSM Hit!
They even revealed that they were NOT all in this together when they filmed the movie!
Although it has been over 11 years since High School Musical first graced our television screens, we are STILL fangirling over the movie and their extremely talented cast! So, when Ashley Tisdale uploaded a YouTube video of her and her on-screen bro Lucas Grabeel, we flipped out!!!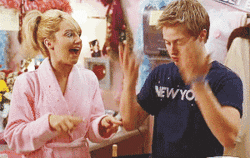 The duo got together to sing a slower version of their famous song, "What I've Been Looking For." And let us tell you, they sounded AMAZING!!!!!
But, before they got to singing the catchy tune, they took a few minutes to reminisce on their friendship, and Ashley even shared that they were not BFFs when they first met, "All I remember is we were not close! We were not good friends, okay, let's be honest! We hated each other. Like, I'm not kidding."
Although we were shocked to learn this info, she went on to say that after the first movie wrapped, the two did get closer, "I think we just didn't know each other and I was definitely a lot like Sharpay… I have to say, after we wrapped though, I have always had a love for you. You are just like my twin brother."
Lucas even went on to say that their life-changing experiences touring around the world as a cast has been something that he has cherished, "Going on tour was such a monumental kind of experience. None of us had really felt anything, or experienced anything like that before. And getting to perform this song that we got to create in the studio… Getting to see the thousands and thousands of fans, who knew every word, even if they didn't know English, and we got to create that… We got to bring it to life."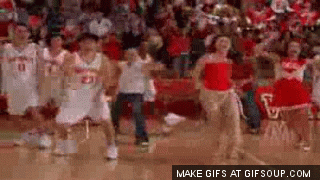 We just love that Ashley and Lucas were able to become BFFs and share the love! 
Now you have to watch the on-screen twins sing their hearts out!