Uncategorized
Club Penguin Has Shut Down And Everyone Is Freaking Out
See which celebs are bummed about it!
It's truly the end of an era! Nearly 12 years after its release, the virtual world has shut down its doors. Instead, a mobile game called Club Penguin Island has launched in its' place. Although some fans are excited about the mobile game's 3D features, the fans that grew up spending their days battling it down in the Dojo and raising puffles are very sad about Club Penguin's departure.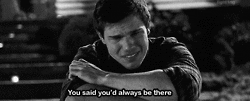 We gathered a few reactions from fans, and even some of your fave stars, so check it out below!