Uncategorized
#MakeupMonday: Lucki Starr Spills Her Beauty Secrets & Top Tips!
The singer, actress, & style icon shares her routine, fave products, & more
Q: Do you remember the first time you ever wore makeup?
A: When I was younger, I used to do competition dancing, so I started wearing makeup for my performances around 8 years old and I absolutely loved it! 
Q: My top three makeup "DOs" are:
1. Always moisturize your face before putting any products on. It's very important to keep your skin nice & healthy for that natural glow.
2. Always use mascara to make your eyes pop. I prefer any of the Maybelline mascara products because I love how they are able to elongate my lashes.
3. Have confidence in yourself! Whether you're wearing a little bit of makeup or a dramatic look, own it & don't let anyone make you feel bad for wearing makeup. 
Q: My top three makeup "DON'Ts" are:
1. Don't be lazy & sleep with makeup on because your face can wind up breaking out the next day, and you will definitely regret it.
2. Don't use dirty makeup brushes. It is very important to be sanitary when it comes to the brushes you put on your face to prevent any type of breakout. Not to mention, you would mess up the makeup look if you're using different shadows than the day before. 
3. If you don't feel like it, you don't always have to wear makeup or even wear it at all. No one is obligated to wear it 24/7. Remember you're beautiful with and without makeup. 
Q: Do you ever look back at a makeup trend you tried and laugh about it?
A: Of course! I caught myself trying to act like I was a makeup guru, and thought I should try out a Christmas makeup look. It surprisingly turned out nice with a red winged liner  I used a red liquid matte lipstick) until I realized it was the HARDEST thing to get off. My eyelids were still red up until the next day because of the stain!
Q: My 4 favorite makeup products are:
1. The Falsies Push Up Angel Washable Mascara by Maybelline New York 
2. Maybelline New York Age Rewind Concealer
3. Kat Von D Everlasting Liquid Lipstick – Lolita
4. The Nudes Eye Shadow Palette by Maybelline New York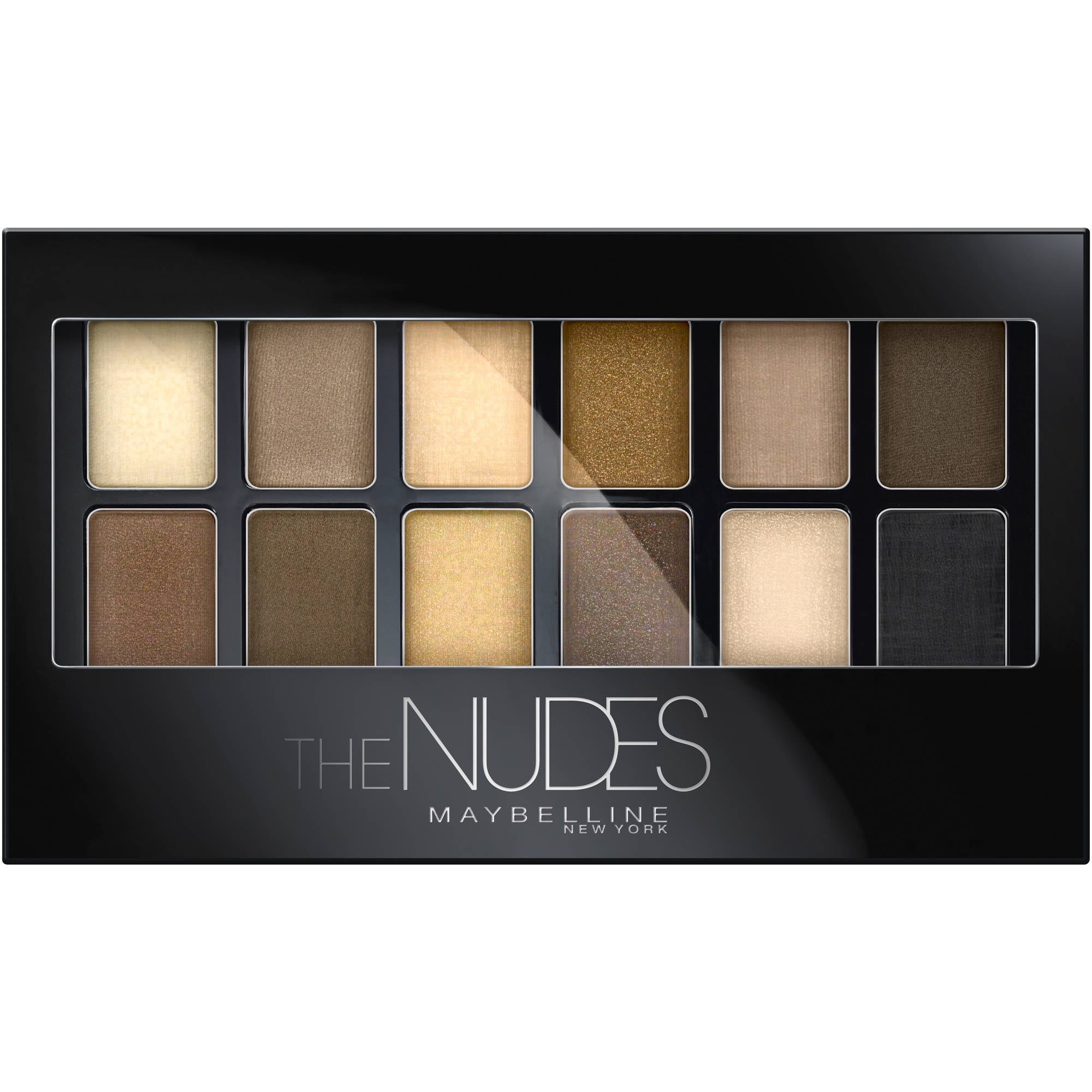 Q: Anything else you wanna add? 
A: Makeup is not something everyone has to do, but it is very fun! It can be an outlet to express yourself creatively, or fun to just put on a little bit of makeup here and there. Makeup is to enhance the beauty that is already there, so no one should feel the need to wear makeup for anyone other than yourself and for your OWN pleasure.
Not everyone might get the fascination behind wearing makeup, but that's okay. As long as you are confident in yourself with and without makeup, do you!! If you feel more comfortable wearing makeup, go ahead and slay, if you feel more comfortable not  wearing too much makeup, do you and own your natural beauty. You are all beautiful, and NEVER let anyone tell you otherwise. Love you long time.
xoxo, Lucki Starr ???