#7 is a MUST SEE transformation.
It's hard to believe that it was 15 years ago that Harry Potter and the Philosopher's Stone, the first film in the series, premiered in the United Kingdom. The stars of the movie, Emma Watson, Daniel Radcliffe, and Rupert Grint were just 11, 12 & 13 at the time and on the brink of being the the most famous preteens in the world.
Now 15 years later, we are two weeks away from the premiere of the newest theatrical addition to J.K. Rowling's wizard world, Fantastic Beasts and Where to Find Them. As this new chapter in the Harry Potter World begins, it feels fitting to reminisce about everyone's favorite Hogwarts students & see what they're up to now.
#1 Daniel Radcliffe
Daniel Radcliffe's career took off with the Harry Potter franchise. He was just 12 years old when the first film premiered, making him 27 now and he has conquered all corners of the entertainment business. Since casting his last spell, he starred in a handful of movies and Broadway plays and is now set to take on the role of producer for a new documentary called, Circus Kid, as well as a starring role in a new film called Beast of Burden.
#2 Emma Watson
Emma Watson, now 26, has gone from movie star to one of the most prominent figures in speaking out about feminism. She made this incredible speech last year at the United Nations and as an ambassador for UN Women, she recently helped distribute 100 copies of Maya Angelou's book, "Mom & Me & Mom" . Emma is slated to star as Belle in the new Disney's highly anticipated live action remake of Beauty & The Beast. Next year, she will also star alongside Tom Hanks in the film, The Circle, which premieres in April.
#3 Rupert Grint
Rupert, whose character Ron provided several moments of comic relief, has ventured further into comedy and will be starring in SkyVision's new show, Sick Note, set to premiere next year. He's also currently filming several episodes of the crime comedy TV series, Snatch, where he plays Charlie Cavendish.
#4 Tom Felton
Tom just turned 29, and has found himself taking on several TV & film roles since wrapping Harry Potter in titles such as Rise of the Planet of the Apes. He's finished shooting three films that are set to premiere next year and was just made a series regular on CW's The Flash, so we are sure to be seeing more of him soon!
#6 Bonnie Wright
Bonnie Wright, now 25, has found a lot of work behind the camera in her post-Harry Potter life. Though she has taken on a few roles, including one in a remake of A Christmas Carol, she launched her own production company BonBonLumiere , and also has become a prominent ambassador for J.K. Rowling's charity organization, Lumos. She recently penned this essay about a trip she took to Haiti alongside Harry Potter co-star, Evanna Lynch, on behalf of Lumos and how you can help them make a difference.
#7 Matthew Lewis
Matthew Lewis, who played the terribly underestimated Neville Longbottom through the 8 film series took on roles in several English television shows in the last few years, as well as a role in the Nicholas Sparks book turned movie, Me Before You. His newest project is a movie called Terminal, which is making the festival rounds, where he acts alongside Margot Robbie, Mike Myers and Simon Pegg.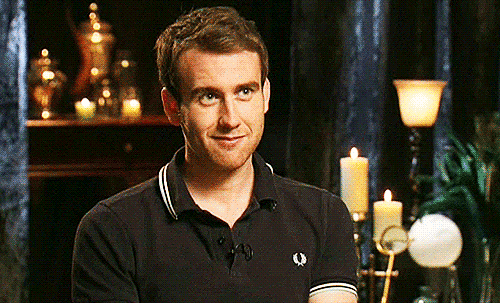 Who do you think had the most epic transformation?!