Uncategorized
These Throwback Vanessa Hudgens Music Videos Are A Must-See!
They feature everything from chandeliers, sneakers, and bowling alley dates!
Vanessa Hudgens recently released her new song with Shawn Hook and it is AMAZING!! We have been jamming to the tune 24/7! hen we saw the duo's music video, we couldn't help but think about all the epic music videos Vanessa released back in the day!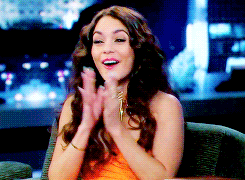 Since it is Thursday, we are going back in time and sharing them with you! Check below to see her hit videos!
Two words: BABY V!
Not only is this song a total jam, but this video featured her HSM co-star (& real life BF) Zac Efron!
We couldn't help but run to our closet and grab some sneakers every time we jammed to this song.