Uncategorized
Selena Gomez's Top 10 Fitness & Food Tips
"If I don't work out, everything about me just feels a little bit down," she says
"If I don't work out, everything about me just feels a little bit down," she says.
Whether it was watching her on Barney or Wizards of Waverly Place, we've all pretty much grown up with Selena Gomez. Over the years, she's gone from being a hilarious teen actress to an international superstar, but through it all, she's remained the down-to-earth Texas girl whose biggest goal is to inspire others. Selena inspires us in so many ways, but we especially love the way she says no to Hollywood diets, and yes to a healthy lifestyle and fitness routine.
Check out 10 cool tips from Selena that help her stay confident and healthy!
1. She drinks tons of water. In fact, it's the first thing she does after waking up!
2. Exercise with your BFFs! Whether it's going on a hike or learning a new choreo, including friends in your fitness routine makes it so much more fun!
3. She finds healthier substitutes for salty snacks. Selena's faves include Flamin' Hot Cheetos and Funyuns, but she's discovered that Skinny Pop popcorn is a great alternative:
https://www.instagram.com/p/BGBEnQ7OjMN/?utm_source=ig_embed
4. Know that it's okay to have an off day. "I have moments when I don't feel good about myself," she shares. "I think people can forget that, at the end of the day, I'm just a normal girl dealing with lots of the same issues as them."
https://www.instagram.com/p/B7G7IUkDhwR/
5. Even if it's just a walk around the block or taking five minutes to practice foul shots, try and find time to even get a few minutes of exercise each day. "If I don't work out, I feel heavy," says Selena.
6. Selena also stresses that exercise helps your mindset. "Sometimes I will just run on the treadmill and get emotional because it sort of relieves everything that you're feeling," she explains.
7. Moderation is key. Selena loves pizza and fast food, and allows herself to enjoy it every so often:
https://www.instagram.com/p/_DhBfCujB5/?utm_source=ig_embed
8. But incorporating healthy fats and fresh ingredients for home-cooked family meals is good for Selena's mind and body.
https://www.instagram.com/p/BAQ_sR_OjJ0/?utm_source=ig_embed
9. Don't diet and exercise to seek validation from others, especially on social media. "I don't want to see your bodies on Instagram," says Selena.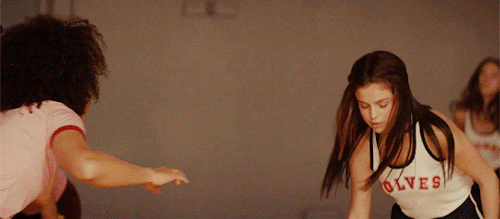 10. Take care of yourself. "I have only wanted to show how important it is to take care of YOU," she says.
Aww! Selena, You're So Beautiful Now!