Uncategorized
#RealTalkTuesday: Zendaya Spills on Her Social Media Break
"You have to do what's best for you"
We're not gonna lie: We've got Instagram alerts set for Zendaya's account because we NEED to be among the first followers to see the always inspirational and completely cool content she shares. We also LIVE for her Twitter interactions with fans, and love seeing all the incredible ways she uses her celebrity platform to make a difference.
But The Greatest Showman star recently revealed that she has to stop herself from getting too carried away with her social media screen time. In fact, Zendaya says she's more focused when she leaves her phone behind.
"I just don't even bring my phone so I can stay in my work zone and not worry about it at all," she explains. "I can definitely say I use [social media] on a daily basis, but I definitely think it's important to enjoy it but also enjoy real life too. Be able to know when you can take a break or should take a break and be comfortable with yourself when your phone isn't involved in the equation. So it's all about a balance."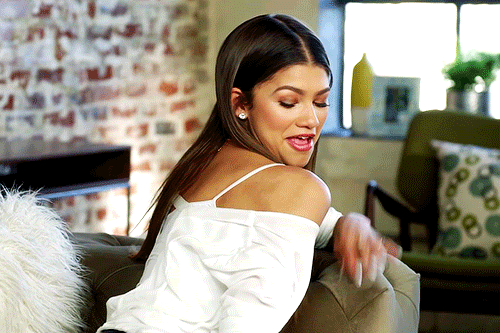 The actress added that it's hard to stay away from scrolling social media, especially since it's where she can most directly engage with her fans and keep us all updated about her life. Luckily, she's picked up some advice about how to put the phone down at the right moment.
"Everybody I think nowadays can understand the pressure of having to keep up with social media, and I love social media for sure…it's part of my job to have that part of my life [and] I definitely appreciate all my fans and I like that I can connect and be a part of their lives," she shared. "You have to do what's best for you, and again like I said, it's all about balance. Are you able to have your social media life and your real life and are you able to be happy with both?"
We love her thoughts on unplugging from time to time – especially since enjoying social media should be fun, not an activity that stresses you out!